Earl Grey Pineapple Tarts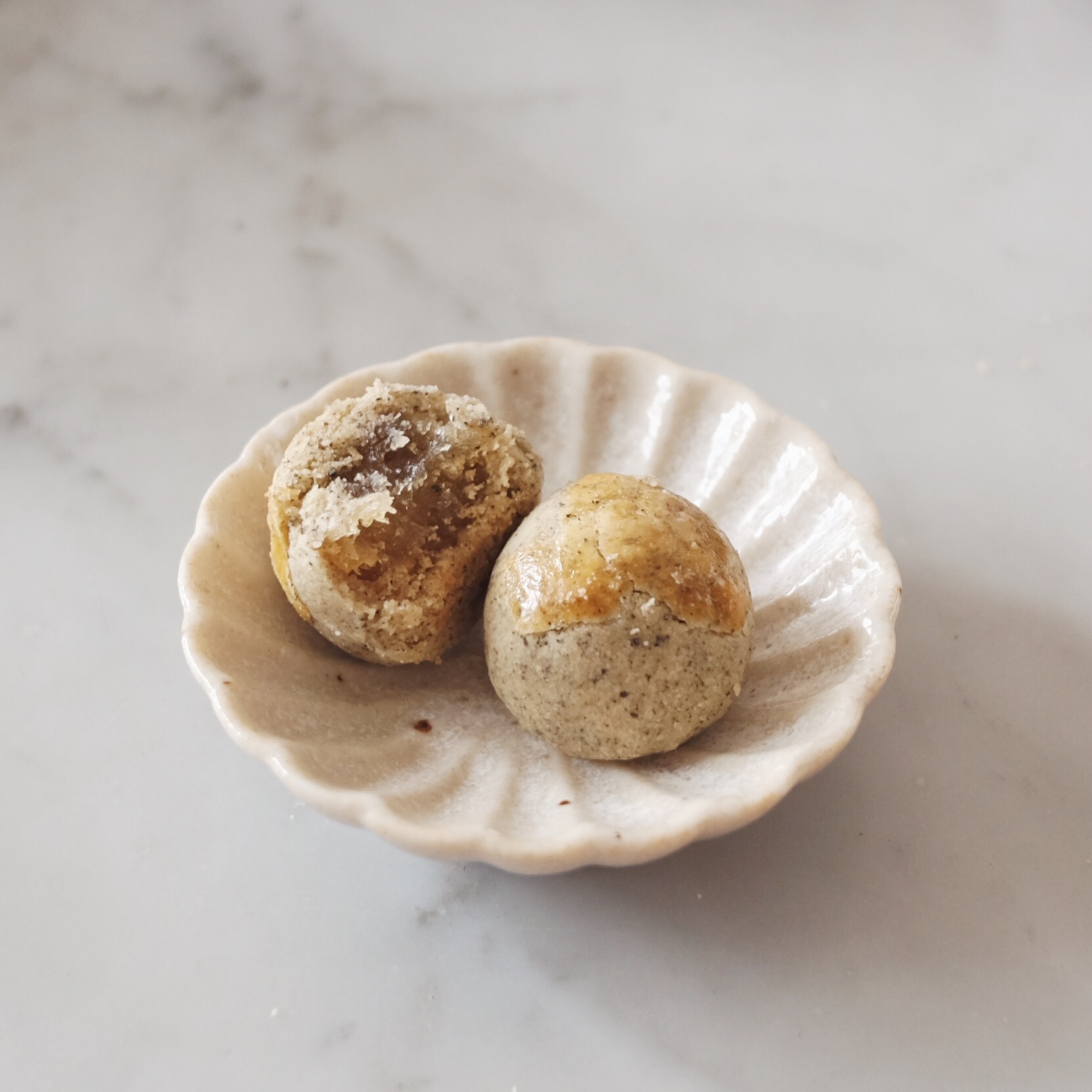 Earl Grey Pineapple Tarts
Due to overwhelming response, we have opened up additional slots for the Earl Grey Pineapple Tarts. This is our final batch before we close for Lunar New Year. Spaces are VERY limited based on the existing waitlist demand. We are a small-batch kitchen, and will not be able to produce the Osmanthus Longjing Pineapple Tarts this round. Thank you!
PLS NOTE: EARL GREY PINEAPPLE TARTS ARE AVAILABLE FOR DELIVERY ONLY ON 31ST JANUARY / 1ST FEB / 2ND FEB. Please select from the dates upon checkout, if a wrong date is selected, we will automatically deliver between 31st Jan - 2nd Feb.
We will be closed from 3rd Feb - 10th Feb.
—
Our festive tarts feature pineapple jam that's made from real pineapples, hand-grated and cooked over the stove for over three hours, resulting in a fibrous, golden and sticky filling. The crowd-favourite Earl Grey Pineapple Tart has a buttery pastry that melts in your mouth, giving way to a sweet-tangy caramelised interior, perfumed with bergamot oil procured from an organic farm in South Africa.
sold out